We represent the motto: "Naturally for your health and well-being."

We are a traditional company with the goal and motivation to get the best out of nature and to develop products that improve and strengthen the well-being and health of our customers in the long term.

Our company headquarters is located in Osnabrück, Germany, with the production facility and the shipping department. We work according to GMP (good manufacturing proceeding) and use high-quality, natural raw materials for the production of our sea buckthorn natural cosmetics series and dietary supplements. We do not use superfluous fillers and only very sparingly use absolutely necessary additives. Our company is certified organic according to DE-Öko-037-Kontrollstelle.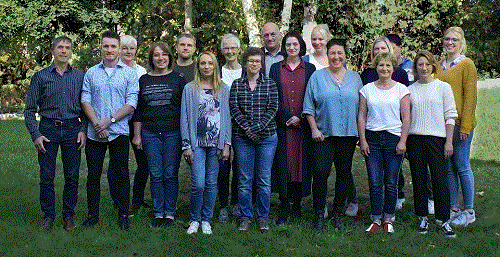 The health of our customers is a top priority for us.
Our customers include health-conscious consumers who expect maximum effects from our products. Many of our customers work in health care professions in which professional care and health are of primary importance. It is therefore understandable that they place the highest demands on our natural cosmetic products and dietary supplements. The confidence of our customers in our concept gives us security and confirms us in our plans and thinking.

Our company philosophy puts people and their needs in the foreground.
We do not give medical advice. In case of disease, a doctor or alternative practitioner should be consulted if necessary. However, we encourage you to take most of the responsibility for your health into your own hands. A balanced lifestyle and a healthy diet are the basis. In the case of many deficiency symptoms or an increased need for active substances, the general well-being can also be significantly improved through targeted dietary supplements. Our food supplements have a high active ingredient content and are as natural as possible.

We are increasingly suffering from the impoverishment of our food and are literally starving to death at the table. Stress, nicotine, alcohol, fast food, environmental pollution and other harmful influences mean that our food no longer meets all the requirements our body and soul need. Some of these negative factors can be countered with dietary supplements.

Sea buckthorn natural cosmetics also offer rich active ingredients without harmful chemical substances. A good natural cosmetic offers many nutrients and care substances for the skin.

We hope that you will find something interesting in our assortment. If you have wishes or suggestions, we are pleased about your tips, if you are particularly content with our products, we are pleased about your praise. Should you be dissatisfied or have a complaint, we will do our best to resolve it in your interest.

If you have questions of any kind, please do not hesitate to contact us.